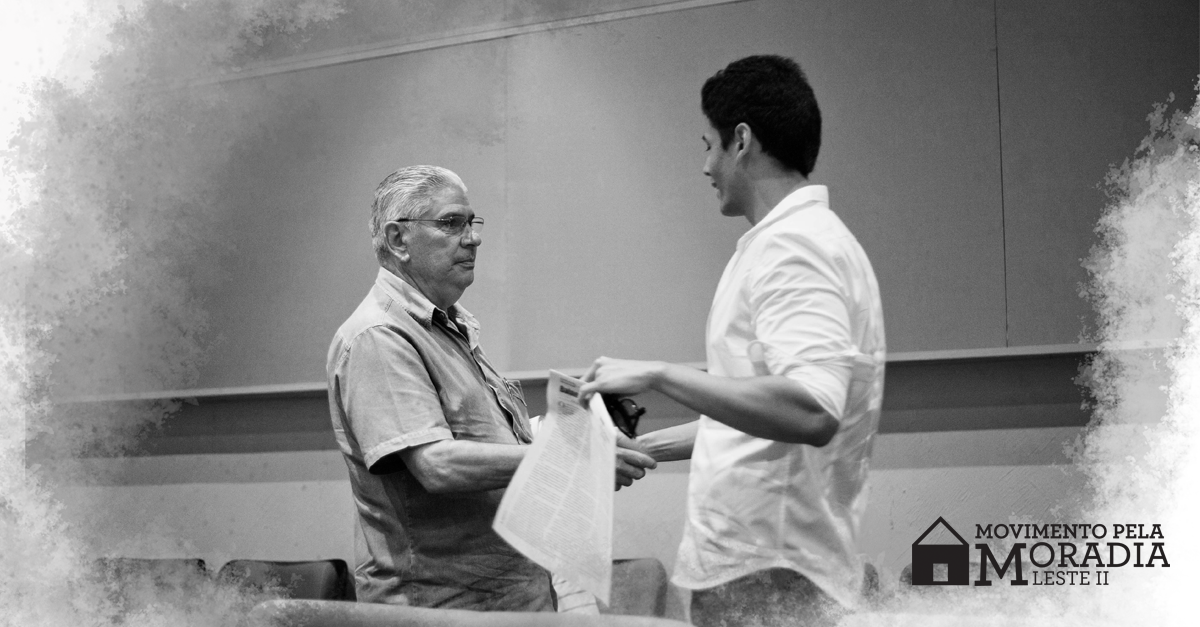 O Brasil é um país cheio de peculiaridades. Entre elas, a de possuir uma das maiores disparidades no que se diz respeito à
igualdade social, mesmo sendo o nosso um país repleto de riquezas. Esse fato faz com que o número de pessoas necessitadas não só atinja índices críticos, mas também permaneça em constante ascendência. Felizmente, dentro dessa realidade, emergem inúmeros movimentos sociais, compostos por verdadeiros guerreiros que transformam as adversidades do dia a dia em combustível para fazer dos sonhos realidade.
E para que essa transformação efetivamente aconteça, precisamos nos cercar de pessoas que não fujam da luta e que estejam dispostas a ajudar o próximo sem medir as dificuldades dessa empreitada, pois, como em qualquer batalha ideológica, enfrentamos diariamente as mais diversas resistências burocráticas, fato infelizmente inimaginável à grande maioria envolvida nesse intenso processo.
Mesmo assim, não desistimos; continuamos caminhando. Um dos motivos é a proliferação de bons profissionais no nosso time, como José Roberto Sackl, que esteve conosco desde a fundação do movimento, quando as reuniões aconteciam da forma mais embrionária possível, sem nenhum tipo de estrutura e sem que pudéssemos imaginar o que aqueles encontros viriam a se tornar um dia. Ainda assim, ele se fez onipresente no projeto e colaborou de todas as formas, contribuindo para que fôssemos reconhecidos e respeitados pela excelência dos serviços prestados àqueles que lutam pela moradia própria.
Infelizmente agora temos de conviver com o peso da ausência do nosso fiel e imprescindível escudeiro, que faleceu no último mês de dezembro. Zé Roberto se foi, mas deixou a todos que conviveram com ele um legado sem igual de altruísmo, honestidade e fidelidade. Certamente palavras de agradecimento não são sufi cientes para contemplar tudo aquilo que ele representa para o movimento.
Zé Roberto dedicou grande parte da vida a essa árdua tarefa, que é a batalha pela moradia própria. Como exímio guerreiro, nunca se esquivou de nenhum obstáculo, ultrapassando os muitos que lhe cruzaram o caminho ao longo da estrada. Desse modo, possibilitou a realização de inúmeros sonhos. Talvez essa tenha sido a sua missão aqui na Terra, tarefa que cumpriu com os louvores dignos dos maiores campeões. Apesar da proeminente tristeza que ainda toma conta dos nossos corações, estamos cercados da infinita admiração que nutrimos pela grande figura que ele foi e sempre será. Temos muitos momentos para guardar na memória e todos eles nos tornam ainda mais gratos pelo privilégio de ter convivido com um ser humano tão especial. Como dizem os poetas, a saudade é o amor que fica. Afirmação mais do que apropriada a um momento como este, pois estamos envoltos não só pelo amor, mas também pela gratidão por tudo o que ele fez pelo movimento. Temos a certeza de que, de onde estiver, ele sempre estará ao nosso lado, iluminando-nos e abrindo caminhos. A única diferença é que, agora, Zé Roberto vai realizar sua missão da sua nova morada, que é entre as estrelas.
Emiliano Zapata
Many people in chipping are worried so much about the outcome of the shot and really they should be focused on picking that spot on the green thinking about where they're going to land the golf ball and quit worrying so much about the target. Most people are really scared, they're trying to get the shot well, they're trying so hard and yet really we need to just focus on landing it on spot, because that's all we have control over. So again we set up, choose the club that's going to land it on the front edge of the green. Don't fly it back to the hole if we don't need to, that's the most dangerous shot you can play. Take a lower lofted club, again it's a 7, a 9, let it roll, do not fly the ball if we don't need to. Even on the fringe of the green, you're probably better off putting rather than chipping. I
cheap nfl jerseys
http://www.cheapjerseys2013.com
would rather use the putter anytime, because my miss hits are going to be better. So I want to hit, again different shots just depending on how much green I have to work with and how far I need to fly the ball in the air to reach the green.American tattooists appropriated
wholesale nfl jerseys
from and general meaning of South Pacific tattoos but did not adopt traditional technique. Americans choose from a catalogue of images but wearers of traditional M tattoo cannot choose design and meaning. In this context, tattoos are unique records and expressions of an individual that are more like signatures than badges applied to skin. Designs are unique but
Cheap NFL Jerseys China
cannot be read like writing because they cannot be separated from the individual, gaining meaning from the process of tattooing which involves the bearer and his/her history and spirit and the artist who chisels the skin uniting ink and skin. Instead of being transferred from designs stenciled on to skin, M tattoos follow the contours of body. Neither the artist nor the creator can determine the meaning of the tattoo because it reflects personal history and spirituality. Tattoo placement also carries meaning: facial tattoos expressed power and origins and were most elaborate on
cheap nfl jerseys
the most powerful men. Rather than a mark of respect facial tattoos are taboo in America.These are
http://www.cheapjerseys2013.com
certainly words she
nfl jerseys cheap
lives by just days after completing radiation treatment for breast cancer, she won the senior doubles title at Wimbledon at the age of 53, The New York Times reports. And at 55 she went way outside of her comfort zone by competing on "Dancing With The Stars". "I've always been set on facing my fears," she told The Los Angeles Times."[.] I'm scared of dancing, so what better way to conquer my fear of that than to go on the largest dance floor in the world and compete on 'Dancing with the Stars'!"
Finish espresso or oats jars for every
NBA Jerseys Cheap
visitor to fill with their New Year resolutions. It does this by way of pain. DE Brandon Graham should dominate RT Jeremiah Sirles, who is making only his 3rd NFL start. Customers need to trust that you are using this personal information for only what you say it will be used for.. The photos which are renderings based on sketches purportedly obtained from an Apple subcontractor show a thinner, rounder design that's almost reminiscent of . The success story of Steam's online service is the industry standard, but there are others like Direct2Drive and Impulse. To properly perform a squat, shift the weight onto your heels while crouching down. My girls, 7 and 9, get a trophy at the end of every soccer season. There, Baker and other sexual assault prevention experts pitched this coalition, which they hope will immediately provide the money local and national organizations need for victim services, education, research and prevention."We feel like we're in a real watershed moment right now in our country, with
cheap football jerseys
all of the attention on this issue, so we're just really excited to bring three strong organizations together
Replica Oakleys
to combine our expertise and really move
Fake ray bans
this thing to the next level," Baker told USA TODAY Sports.Isaacson said she is in communication with leaders from the three organizations in the coalition to discuss sexual violence issues, including major news stories like the recent case of a Stanford student whose light sentence following a felony sexual assault conviction triggered national outcry."It's important to us to be a collaborative partner, and not just being someone who writes a check and walks away. Not
Cheap NFL Jerseys
just for his ability, but for his humility. It is the normal trend of the dogs.. The hips need to be straight up towards the ceiling and you want to avoid the hip rotating back and forth. It can be temporarily disabled by clicking the "shield" icon in the address bar.. Credentials offered include
ray bans sale
Associate's and Bachelor's Degrees, along with a range of Certificates and Diplomas. Dremel is a popular brand of electric carving tool. This will be the 17th meeting between the team's two quarterbacks, Tom Brady from the Patriots and Peyton Manning from the Broncos. Kids these days seem to prefer staying indoors, playing video games or watching TV. "I've been through some things medically. One manufacturer was even forced to destroy $8 million worth of supplements containing DMAA.. Dez Bryant contract was also a big concern going into this offseason but Bryant and the team reached a financial agreement that ultimately provided him with a long
cheap jerseys wholesale
term extension keeping the elite receiver in Dallas for many years to come..